Arch Oboler was to radio what Rod Serling was to TV. Though he's no longer a household name, due to lack of radio reruns, Oboler was a master of his medium, an innovative writer/director/producer who favored spine tingling, socially conscious science fiction and horror stories, and politically charged, left leaning dramas. Oboler (born 1907, to Latvian Jewish immigrants in Chicago) began scripting radio shows as a teenager and rose to success with the 1930s thriller anthology Lights Out. He went on to create the wartime series Arch Oboler's Plays, in which great stars such as Joan Crawford, James Cagney and Katharine Hepburn acted out topical stories that exposed the often abated cruelty of life at battle and acknowledged the many hardships suffered by those on the homefront. After radio's heyday, Oboler worked in film and television. He also authored a fantasy novel, several short stories and a sci-fi play that ran, albeit quite briefly, on Broadway. While he never came close to matching the achievements he attained in radio, Oboler continued experimenting with new means of entertainment and edification until his death in 1987.
This CD contains new recordings of Catwife and Baby, two plays first aired in the late '30s. Catwife, the most popular play in Oboler's Lights Out series, is the chilling story of a once loving marriage gone horribly awry. The greatest bogey man of all time, Boris Karloff, originated the lead. Baby, which Joan Crawford once starred in, is a psychological drama portraying a young wife's struggle to come to terms with the possibility of motherhood and the certainty of World War. Abaton Radio Theater's productions of Catwife and Baby were directed by Lauri Bortz and feature the A.R.T. Players: Amy Fulgham, Jordan Kaplan, Lauri Bortz and Brady Ovson, with an original score by Marianne Nowottny, a singer/songwriter/composer who has released several CDs and 45s on the Abaton label.
Join us for the CD release party September 17th, 7-9 pm, at Another Man's Treasure, a vintage clothing store conveniently located just one block from the Grove Street PATH station in downtown Jersey City. Cocktails and canapes will be served and a scene from Catwife will be performed by Jordan Kaplan and Amy Fulgham with musical accompaniment by Marianne Nowottny.
Download the Press Release
Download the Cover art @ 300dpi:
THE A.R.T. PLAYERS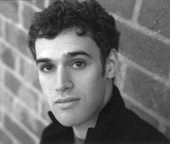 Jordan Kaplan starred as John in Catwife and played Bill and several character parts in Baby. Jordan has performed with many New York City companies, including Electric Pear Productions, Prospect Theater Company, Red Fern Theatre Company and the Astoria Performing Arts Center. He is an Artistic Associate of Guerrilla Shakespeare Project and has performed in that company's King John, Taming of the Shrew, Measure for Measure and Two Noble Kinsmen. Jordan has also worked regionally with American Conservatory Theater, Shakespeare Santa Cruz, Tennessee Shakespeare Company, Trinity Repertory Company and Stanford Summer Theater. He is a proud graduate of Stanford and Brown Universities.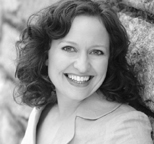 Amy Fulgham starred as Linda in Catwife and played several of the female character roles in Baby. She was raised in Jackson, MS and graduated with a degree in Musical Theatre from Birmingham-Southern College. After completing an internship with The Boarshead Theatre in Lansing, MI, Amy relocated to Chicago, where she became an ensemble member of the Jeff- nominated Impulse Theatre. She also performed with award-winning companies such as Shattered Globe, Lifeline, Circle, and Mary-Arrchie Theatre, and in the TV show It's a Miracle. Since her 2003 move to New York City, Amy has toured as Janis Joplin in 27 Heaven, played Cecilia in Sam Shepard's Simpatico, and appeared in Vagina Monologues, all with Adam Roebuck Productions. She also toured two seasons with The Growing Stage of Netcong, NJ, and performed in Manhattan at The Metropolitan Playhouse, The Amateur Comedy Club, and with MCC's Youth Company in their new works festival. Amy appeared in the SAG independent film All Good Deeds with Last Ditch Pictures and worked commercially with Oscar-nominated director Bennett Miller for Bristol-Myers-Squibb. She is currently a reader for Tina Howe's playwriting class at Hunter College and will soon begin the New School's graduate acting program.
Lauri Bortz performed the cat sounds and the bit part of Queenie in Catwife. She starred as Peggy and played Mrs. Maslov in Baby. She also directed both plays, produced this CD and co-designed its layout and packaging.
Since founding Abaton Book Company in 1997, Lauri has overseen the production and design of dozens of books, CDs, DVDs and art editions. She is proud to introduce the first installment of Abaton Radio Theater, an ongoing series that will feature original contemporary work, as well as vintage material. Lauri has directed plays, films, music videos and dramatic readings. She also performed in many of these presentations and has acted on stage and screen under the direction of others. In addition, she is an award-winning playwright and a critically acclaimed author of children's literature. Lauri looks forward to the publication of her latest work, Kung Fu Kitty: Laying Down the Law, an illustrated novella based on the Book of Exodus.

Brady Ovson played numerous male character parts in Catwife and Baby. He holds a Master's Degree in Theatre Education from NYU. Brady is proud to have taught at Fishkill and Woodburne Correctional Facilities in Upstate New York, as well as high school in California. His most recent New York theater credits include The Exonerated at The Secret Theatre; The Mel Grovero Project and Virgin Rock (best play, Strawberry Festival 2005) at The Producers Club; Little Tales at the Manhattan Children's Theatre; The Airport Play by Alexandra Gersten-Vassilaros and multiple roles in And Then There Were 10 at the Ensemble Studio Theatre; ,i>How To Lose Your Lover in 6 Short Plays at 13th St. Rep. Brady has appeared on, As the World Turns and currently works with the Upright Citizen's Brigade. He is a lifetime member of Scriptease Improv, the world's only stripping improv troupe.
---
The Composer

Marianne Nowottny's unique sound stylings first came to audiences' attention in 1999, with the release of her debut CD Afraid of Me. Nowottny was sixteen years old at the time. She has since recorded several albums of songs and instrumentals showcasing her experiments with different genres, such as singer/songwriter, jazz, blues, pop, rock, rap and--at the opposite end of the spectrum--Chinese and Indian classical music. All of these albums have received international praise. Nowottny composed the score for Lauri Bortz's 2009 feature Kung Fu Kitty and is currently working on music for the film's sequel. Marianne Nowottny is also an accomplished visual artist whose phantasmagorical paintings have been exhibited in New York and New Jersey galleries. She has illustrated books, received commissions for portraits and murals, and created artwork for CDs, including this very one.
---
Purchase from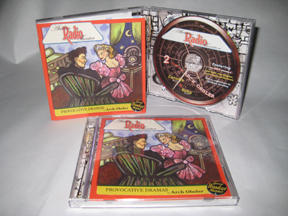 Purchase in the U.S. and Canada:
All other International: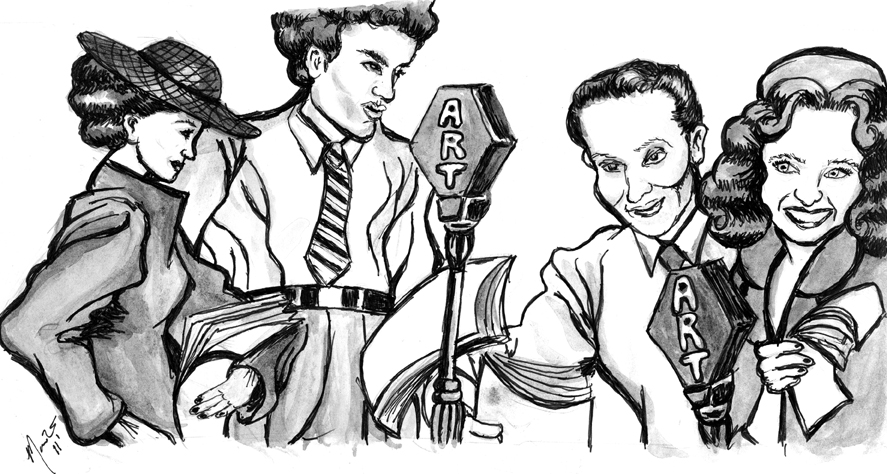 ---
Copyright © 1997-2011 Abaton Book Company. All rights reserved.