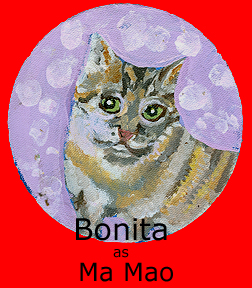 |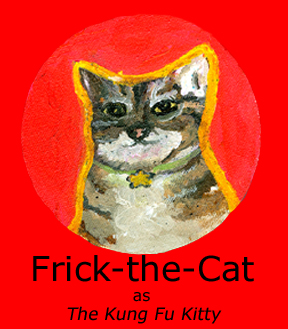 |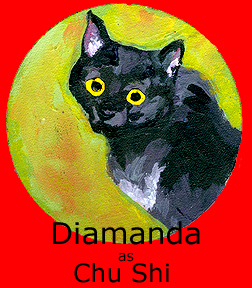 Have your pet painted by Marianne Nowottny on a 5" circular canvas for only $100. Just email her a photo!
Meet the Creators of Kung Fu Kitty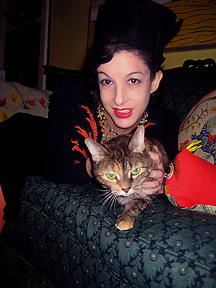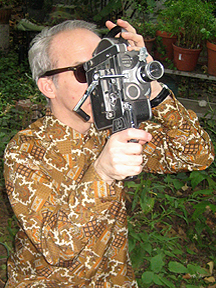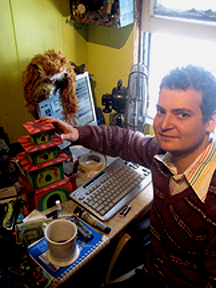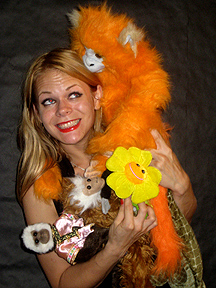 (Left to right)
Lauri Bortz - screenplay, direction and narration
Mark Dagley - videography and sound engineering
Stirling Krusing - set design and construction
Marianne Nowottny - book illustrations, musical soundtrack, set coloration and painted backdrops
---
MERCHANDISE!!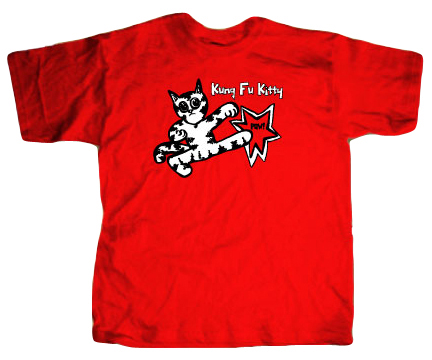 Beautiful Kung Fu Kitty red tee shirts! Professionally silkscreened, two colors, many sizes!!!
Babies - newborn, 6 month, 12 month
Youth - 2T, 3T, 4T, XS, S, M
Ladies - XS, S, M
Men's - S, M, L, XL
(Let us know what size you would like!)
---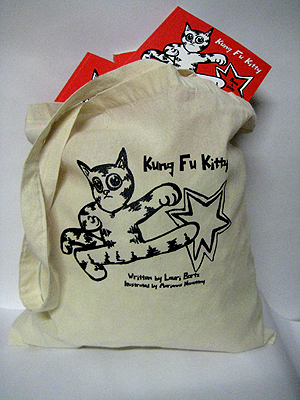 |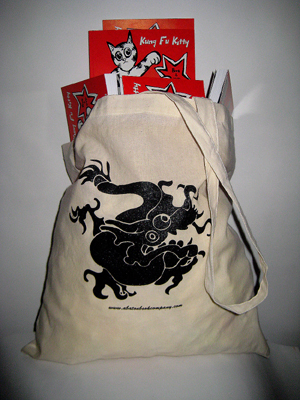 Natural canvas tote bag, 15x16 inches, with Kung Fu Kitty book cover design silk-screened in black ink: Kung Fu Kitty on front, dragon on back.
---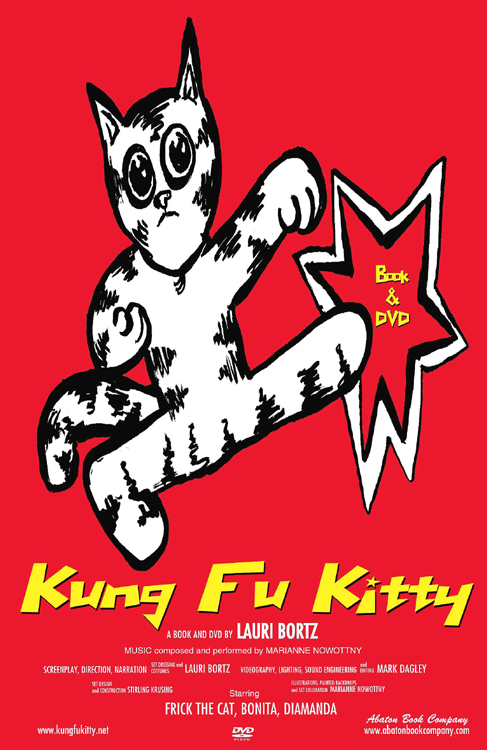 Buy the Kung Fu Kitty move poster
11 x 17 inches, sent rolled in cardboard tube
---

Buy the Frick - the- Cat 7" rpm record
Copyright © 1997-2015 Abaton Book Company. All rights reserved.