We are proud to begin our second season.
April 3rd ~ April 25th 2005
Opening Sunday April 3rd from 2 - 6 pm.
The Collection, The Collaborations
Featuring works on paper, sketches from The No Texts.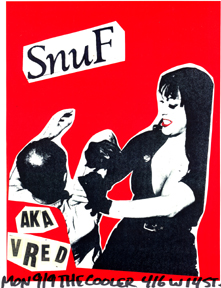 photo: Steven Parrino - 2002 SnuF@ The Cooler, felt-tip pen on color photocopy, 8.5x 11 inches.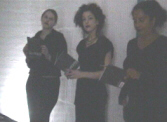 ---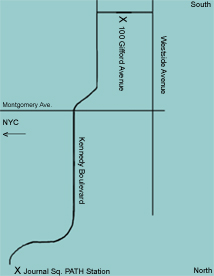 Directions:
From NYC take the Newark-bound PATH train to Journal Square. Taxis are available on Kennedy Boulevard, directly in front of the station. The ride to Abaton Garage takes less than five minutes and costs approximately $5. If you prefer to walk, simply stroll down Kennedy Boulevard about 3/4 of a mile, until you reach Gifford Avenue. Then turn right; 100 is in the middle of the block.
---
Previous exhibitions:
Tom Warren, August ~ September 2004
Alix Lambert, September ~ October 2004
Bill Schwarz, October ~ December 2004
---
Exhibiting:
---
---
Our 2005 catalog is available here.
Catalog