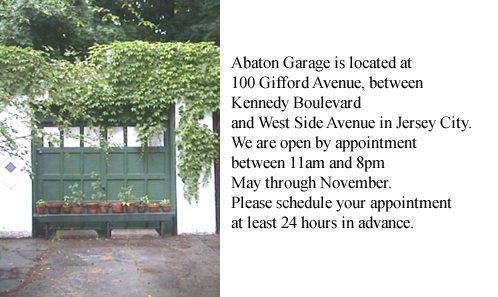 ---




Prima Ballerina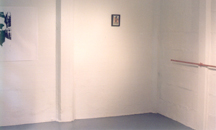 An installation and new publication by Mark Dagley
May 7th - June 5th, 2006
Abaton Garage opens its third season with an exhibition by the gallery's co-founder
Mark Dagley
.
Dagley will present an installation based on a young ballet student's dream to one day become a professional dancer. Formal elements found in dance studios, such as the ballet barre, the mirror, the undecorated walls, are interpreted here as structures of promise and desire in a neutral background for our own internalized choreography.
Prima Ballerina, a new paperback publication from Abaton Book Company, includes twenty-four black and white photographs, part of a series taken by Dagley of former School of American Ballet student Natalia Tchemodanov. In these images the subject is captured during moments of preparation, bandaging her feet to prevent injuries, carefully tying her ballet shoes, putting on make-up, practicing basic ballet positions.
Several of these photos appeared in the autumn 1999 issue of VERY, an arts/fashion quarterly, accompanied by a brief article on talented teenage girls setting out to captivate New York City.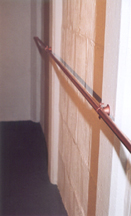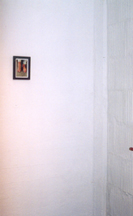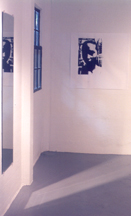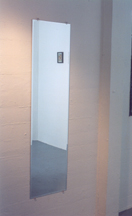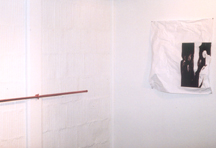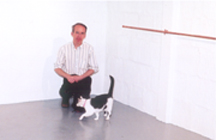 Prima Ballerina installation views, Abaton Garage 2006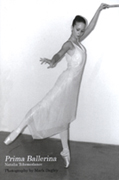 Purchase Prima Ballerina via paypal here:
Prima Ballerina ~ Natalia Tchemodanov ISBN: 0-967732670
Photography by Mark Dagley
Perfect bound, 56 pages, glossy cover, 25 black & white reproductions on 60# cream paper.
$15.00
Please join us for the opening reception May 7th, 2-6PM, at Abaton Garage. Refreshments will be served throughout the afternoon. Singer/songwriter Corbi Wright will make her East Coast debut (having recently relocated to Manhattan from San Francisco), performing a set of original American folk tunes on piano and guitar at 5:00. For more information on this exhibition, contact Lauri Bortz .

---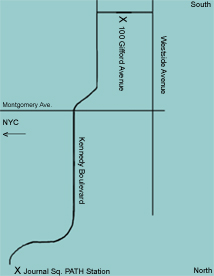 Directions:
From NYC take the Newark-bound PATH train to Journal Square. Taxis are available on Kennedy Boulevard, directly in front of the station. The ride to Abaton Garage takes less than five minutes and costs approximately $6. If you prefer to walk, simply stroll down Kennedy Boulevard about 3/4 of a mile, until you reach Gifford Avenue. Then turn right; 100 is in the middle of the block.
---
Previous exhibitions 2004:

Tom Warren, August ~ September 2004

Alix Lambert, September ~ October 2004

Bill Schwarz, October ~ December 2004


Previous exhibitions 2005:

Paula Gillen, June ~ July 2005

Micheal Gentile, July ~ August 2005

Christine Krol & P. G. Six, August ~ September 2005

James Biederman, October ~ November 2005

Roger Miller ~ November 20 ~ December 2005
---
Exhibiting:
---
---