Prickly Pear
, One of 1000 images from the Prickly Pear series, watercolor on paper, 9.25 x 8.25, 2006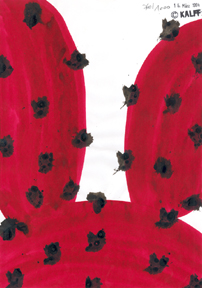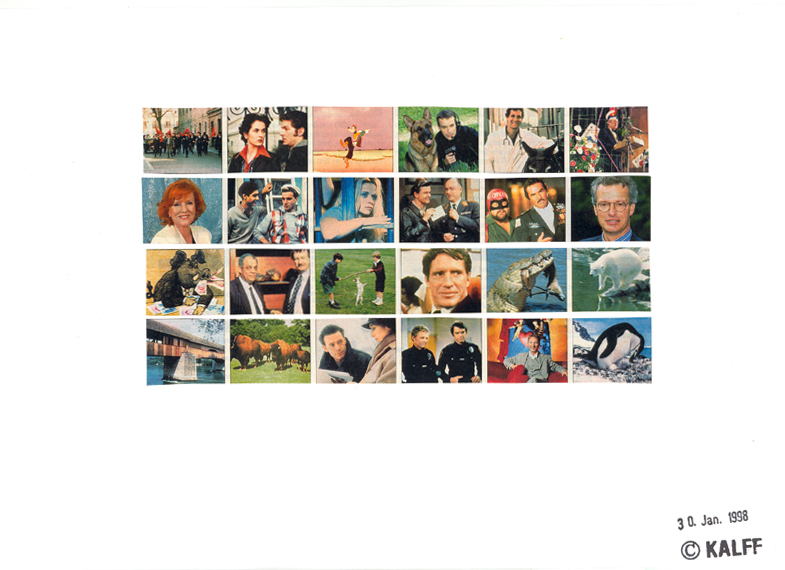 January 30th, 1998 collage on paper, 9.25 x 8.25, 2006








Postcards, edition includes six cards with wrap-around band, 2006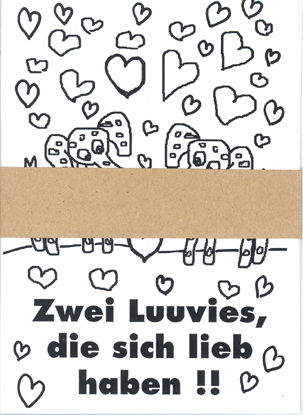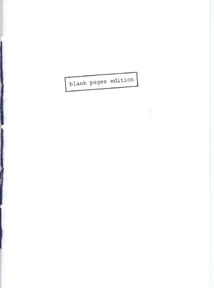 Blank page book, handmade book, 16 pages, 6 x 8.50, edition of 10, 2006








Little NY Book
, 12 pages, 6 x 8.50, edition of 56, 1999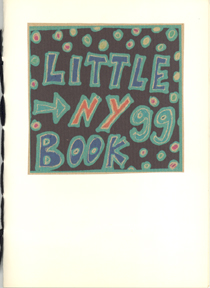 Abaton Garage invites you to celebrate your senses this holiday season, December 3rd from 2-6PM. View poignant handmade books, unique works on paper and playful editions by German multimedia artist Sibyll Kalff. Listen to live music by Utah born, California raised singer/songwriter Corbi Wright, who'll perform a set at 5:00 from her debut CD All the Little Ways, newly released by Abaton Book Company. Consider your seasonal shopping needs at the Abaton Reading Room, where hands-on copies of all our publications, CDs, DVDs and editions will be available at discounted prices. Sample tasty and fragrant treats! Homemade Christmas cookies by award-winning playwright and noted baker Lauri Bortz will be served with warm beverages—coffee, tea, cocoa and mulled cider—throughout the afternoon. Feel free to bring the little ones along.
The Abaton Reading Room (featuring Sibyll Kalff) will remain open by appointment until January 7th. Abaton Garage will then close its door until spring for a much needed hibernation. For more information regarding this event, or to make an appointment for a private viewing, contact Mark Dagley or Lauri Bortz at 201-369-1591 or Contact Abaton Garage
---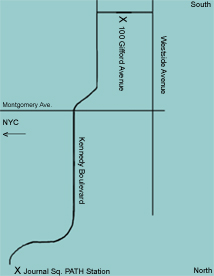 Directions:
From NYC take the Newark-bound PATH train to Journal Square. Taxis are available on Kennedy Boulevard, directly in front of the station. The ride to Abaton Garage takes less than five minutes and costs approximately $7. If you prefer to walk, simply stroll down Kennedy Boulevard about 3/4 of a mile, until you reach Gifford Avenue. Then turn right; 100 is in the middle of the block.
---
Previous exhibitions 2004:

Tom Warren, August ~ September 2004

Alix Lambert, September ~ October 2004

Bill Schwarz, October ~ December 2004


Previous exhibitions 2005:

Paula Gillen, June ~ July 2005

Michael Gentile, July ~ August 2005

Christine Krol & P. G. Six, August ~ September 2005

James Biederman, October ~ November 2005

Roger Miller ~ November 20 ~ December 2005


Previous exhibitions 2006:

Judith Fleishman, June ~ July 2006

HD Martinez, July ~ August 2006

Don Voisine, August ~ September 2006

Sharon Gal, October 8th ~ November 1st 2006

Michael Gentile ~ November 5th - November 30th, 2006
---
Exhibiting:
---
---